2013 Dodge Durango vs. 2013 Chevy Tahoe
The SUV segment is one that can be pretty confusing, mainly because of how crowded it can get. Consumers need to know what they are looking for at the beginning of their search. To help out, we look at the comparison of 2013 Dodge Durango vs. 2013 Chevy Tahoe. These are two vehicles that are often compared, but really are capable of serving different needs in the segment. While still offering three rows of seating, the Durango is able to offer superior fuel economy and very comparable interior space. The starting MSRP is also much lower on the Durango than on the Tahoe. But, this comes from a powerful V6 engine, while the Tahoe only features a V8 under the hood. Consumers needing a capable SUV that doesn't break the bank would do well picking the 2013 Dodge Durango.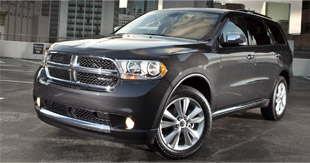 The Most Capable SUV Out There
By choosing the Durango in the debate of 2013 Dodge Durango vs. 2013 Chevy Tahoe, consumers are setting themselves up with a great vehicle in the segment. The capability of the Durango hangs right there with some of the SUVs that offer larger, less efficient engines. The Durango features best-in-class towing of up to 7,400 pounds. And the range from the V6 engine is also best-in-class at more than 550 miles on a single tank of fuel. Step up to the V8 engine, and consumers also get best-in-class power at 360 horsepower. So basically, choosing the Durango gives consumers the best of all worlds in the segment.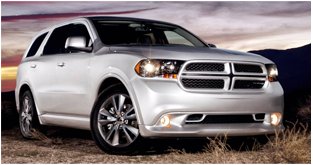 Outstanding Inside and Out
The exterior of the new Dodge Durango in Redding has been refined to give the vehicle some high style points. But, the SUV also has it going on in the interior as well. From the wood grain to the leather trim, the Durango has some great luxury features. But, it also includes things like a Uconnect 6.5-inche touchscreen that lets consumers have technology just a touch away. Considering the Durango is also a Top Safety Pick, the decision of 2013 Dodge Durango vs. 2013 Chevy Tahoe becomes pretty clear. Check out the Durango at Crown Motors in Redding, CA.